Thirst Project
Thirst Project are committed to tackling the water crisis through youth activation. Their work helps to provide communities with sustainable clean water supplies by building local water wells and provides them with the skills required to maintain them.

They believe in the power of youth activism as a force for social change and the strongest asset to ending the water crisis. So far their youth fundraising has helped provide clean drinking water to over half a million people in the Kingdom of eSwatini, Africa.
Your Impact
Every single 'Health' product purchased has a direct impact on the global water crisis. Through the purchase of your skincare products, you are providing clean water to communities in eSwatini.
Health
Hyram and Sibusiso Shiba, Thirst project Country Director of eSwatini, discuss the impact access to clean water can have on health.

Globally, at least 2 billion people will drink water from a contaminated source. Absent, inadequate, or appropriately managed water and sanitation services expose individuals to preventable health risks.
- World Health Organization, 2019
Access to Education
Children in eSwatini often spend hours of their day walking to and from the nearest water source to provide clean water for thier families which impacts their ability to access education.

By creating clean water supplies within communities helps to open up the opportunity for children to go to school and get an education.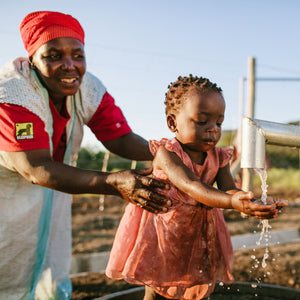 Women and Children
"Clean water is a liberating and developmental catalyst for both women and children in the Kingdom of eSwatini. Once they have access, Women have the opportunity to create new means of income that will support their families and Children have enough time to complete their school work and expand their horizons while still getting to enjoy their childhood."
- Sibusiso Shiba, Country Director in eSwatini of Thirst Project
Where your impact is being made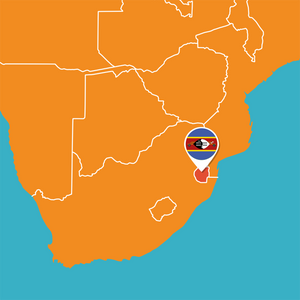 The focus for our projects will be within the the Kingdom of eSwatini, Africa that is largely affected by the lack of access to safe, clean drinking water.
Your purchases will help deliver 60 community water projects that will provide clean drinking water for at least 50 years. We will update on all of the projects we are working on here.