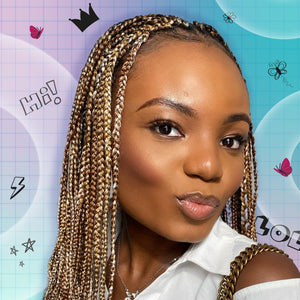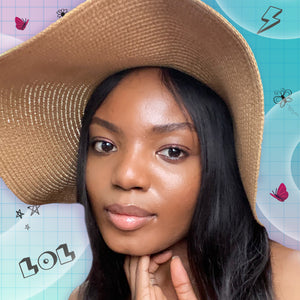 I'm Nigerian. Apart from being a skincare content creator, I'm a legal practitioner.
Fun fact: I am a k-drama fanatic!
Evelyn: The lowdown
When do you feel the most beautiful?
I feel the most beautiful while doing the things I love like dancing, my skincare routine. Also when I'm confident and happy I feel the most beautiful.
How would you describe your account?
It's more like a guide for anyone interested in caring for their skin. I include a variety of topics such as; acne, hyperpigmentation, dehydration. I go as far as sharing routine videos and giving reviews of products.
How do you start your day?
I know this is a bad habit but I start my day going through my phone before doing anything.
Describe yourself in three words
Compassionate, jovial, funny
What is the best piece of advice you've ever been given?
"Don't allow others to talk you out of what you know you must do."
What is the best place you've visited?
For now Blackpool pleasure beach  
What would be your super power?
If you could switch lives with someone for a day who would it be?
How do you try to have a positive impact on the world?
I like to donate. It could be clothing, food. Anything really. 
Favorite restaurant?
La Taberna Ristorante Italiano, London
Shop Evelyn's favorites & save 20%
Add below routine to your bag and use code: EVELYN20